HYDROC HYDROLYSIS UNIT
OPSIS LiquidLINE brings an innovative solution for Acid Hydrolysis, making Total Fat determinations more efficient and safe. The hazardous acid Hydrolysis process can now safely be performed with up to six acid hydrolysis samples simultaneously. The unique HydROC filter brings additional cost and time savings.
Product Category: Acid Hydrolysis
Industry: Analytical and Environmental Labs, Food, Dairy and Wine
Supplier: OPSIS LiquidLINE
Description
Save Costs with Clever Filter Technology
The HydROC filter can be used several times which makes it more cost efficient than any other solution on the market.
Clever solution saves cost on other consumables.
System compatible with several other extraction systems on the market
Reduce Errors in Total Fat Analysis
The HydROC filter can be used in both hydrolysis and extraction steps, avoiding sample transfer errors and saving time.
The HydROC and SoxROC batch handling system saves time when moving samples between hydrolysis and extraction.
Complete separation of samples removes the risk for contamination.
Safe Design
The Acid Hydrolysis is performed in a closed system, reducing risks for the operator.
Sample rinsing without any contact with Acid reduces safety hazards.
Complies with standardized methods.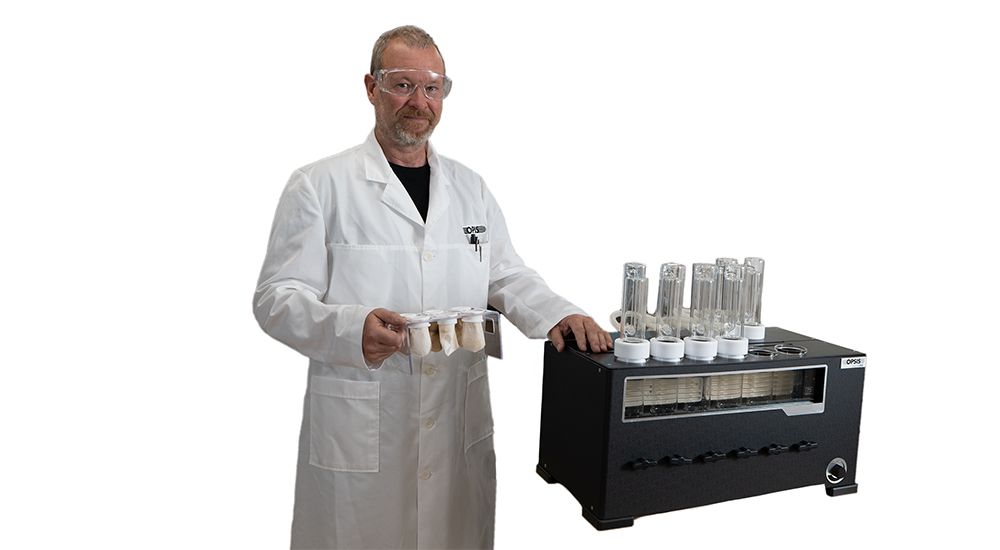 FIBER EXPANSION
The OPSIS LiquidLINE HydROC unit can be further expanded with a Fiber analysis kit.
The expansion kit consist of specific boiling cups and OPSIS LiquidLINE unique fiber bags for analysis according to the Weende method (Crude Fiber).